Craft CMS Support & Maintenance
Just like a shiny new car, your Craft CMS website will only keep running smoothly if you stay on top of regular servicing and maintenance.
I've just had a new website built from scratch, why do I need a support and maintenance plan for my Craft CMS website?
You can't put a price on peace of mind and our support and maintenance plans will keep your website firing on all cylinders and allow you to relax, knowing your Craft CMS website is in good hands.

Security
The software that runs your website (Craft CMS and add-ons) is constantly patched and improved to make things as secure as possible. Things move fast when it comes to digital and new flaws and vulnerabilities are exposed and patched all the time.
Bug Fixes
It's important to remember there is no such thing as bug-free software. Even though your website might be new and underwent testing and QA it doesn't mean that bugs won't become apprent in the future.
Pagespeed
Staying on top of the latest updates will mean your website runs on up to date code and this means your website will be fast and run better on modern webservers (which will also be kept up to date with the latest code).
Compatibility
The software on the web server that your website resides on will also be kept up to date for the same reasons mentioned here. If your website software gets too old it will become incompatible with the webserver and things will stop working.
New Features
Craft CMS is constantly evolving with new features and functionality being added all the time. The same is true for plugins and add ons.
Support
One of the great things about Craft CMS is that it is intuitive and easy to use. But, there may be times when you need a bit of help and guidance to refresh your memory or even do something that you don't have time/are unable to do at a given moment.
Ongoing development
Your website should evolve and grow with your business. It may have been built to meet the brief you set out when commissioning the website but things change and you may decide you want to add or change things.
How it works
No longer worry web development and scheduling upgrades and maintenance. Just prioritise what you want to do and we handle the rest.

CMS & software updates: We update your Craft CMS installation and any 3rd-party plugins your website uses, ensuring your site has the latest bug fixes, performance and security updates
Support & development: You decide how much time you want to have available for ad-hoc support and planned development work. For planned development work you tell us what your priorities are and we will schedule the work accordingly.
Our availability is guaranteed: Clients who have support and development plans are our priority and as such have guaranteed response times for support enquiries. Development hours are also prioritised meaning you don't have to join the back of the queue when you need us.
Official Craft Partner agency
You know you're in safe hands because we are a Craft Partner agency.
This means we have a dedicated Craft development team and proven experience that has been verified and approved by the makers of Craft CMS.
What to expect:
Breadth of experience
Deep knowledge of Craft
Exhibit professional and reliable business practices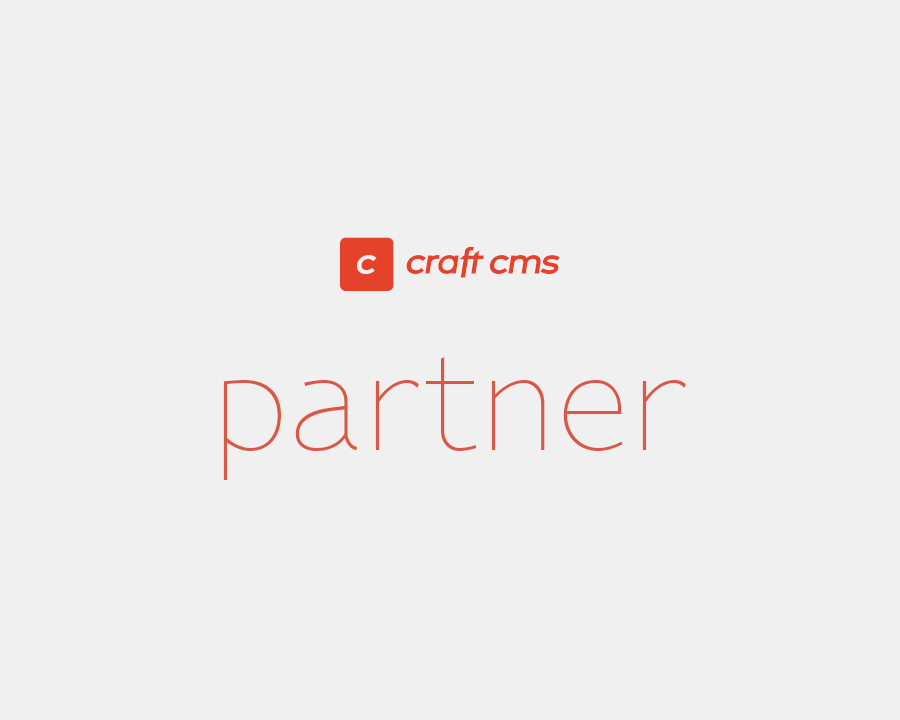 Ready to talk us?
If you have a project you'd like to discuss we would love to hear from you.
Contact us