Heritage Open Days
England's largest festival of history and culture
Every year in September, places across the country open their doors to the public for free to celebrate their heritage, community and history.

There's over 5,000 events put on by over 2,000 organisations, with over 40,000 volunteers helping to make this happen.
Completed
September 2021
Services
Sector
Charity, non-profit?
View live site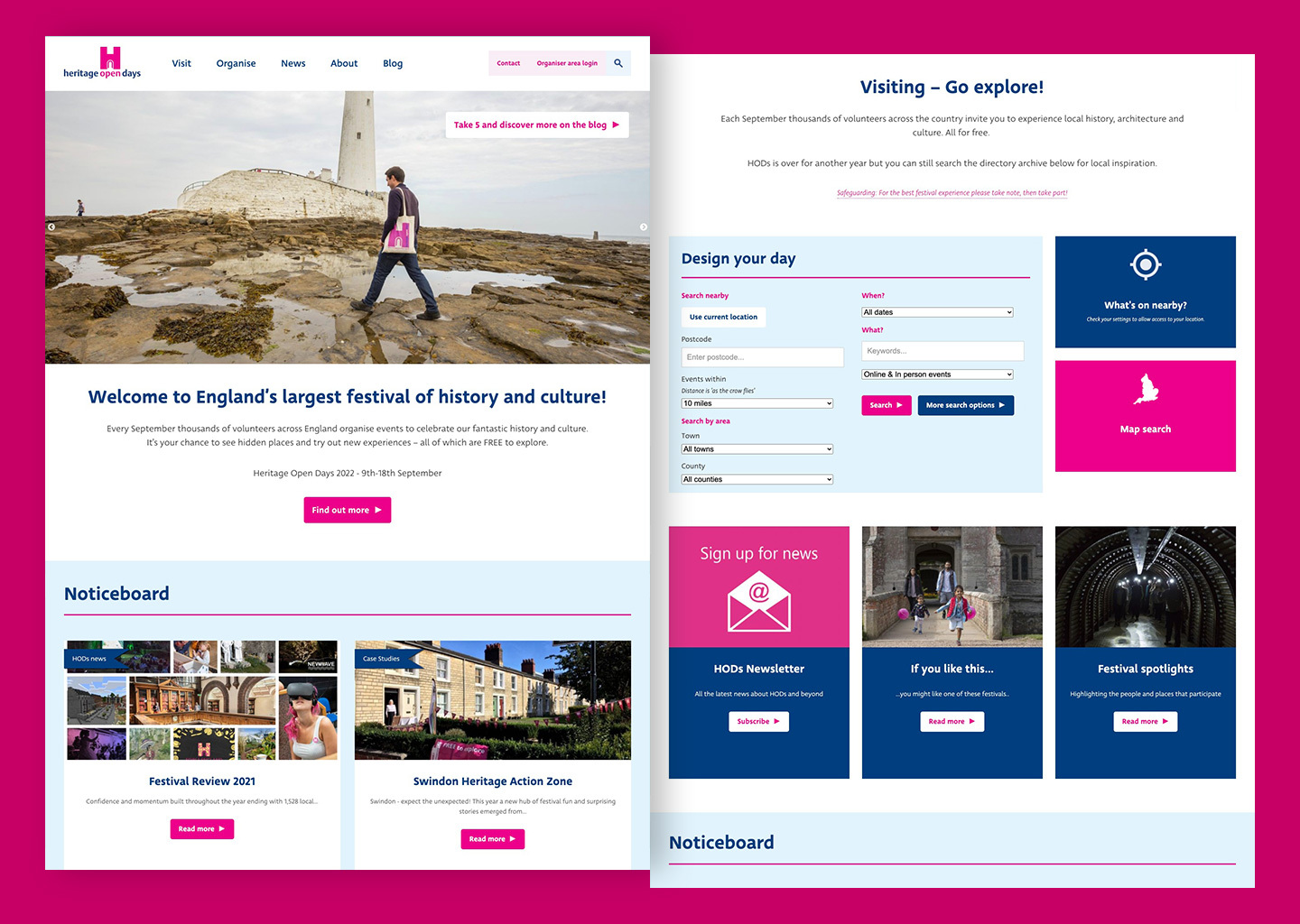 Digital outsourcing for 10 years
We have designed, built and maintained the website and portal that HODs has run on for over 10 years. The programme is currently run by the National Trust and we work closely with their staff who manage this.

Online application portal
The Heritage Open Days staff use the website and portal to manage all the events which take place during September. Thousands of volunteer organisers use the online portal to add and maintain their events that appear in the online event directory, as well as having access to resources and other guidance material there.
Web Hosting
During September, the website is mentioned on National TV and in popular newsletters that go out to millions of people. This sees a surge in traffic as members of the public flock to the website to find events that are taking place near them. We manage the hosting and website optimisation to make sure it can cope with these spikes in traffic that occur.
Finding events
The website gets millions of page views each year as members of the public use it as the main way to find events near to them. The event directory provides details of all events taking place in September and allows users to save events to their favourites so they can come back to them later.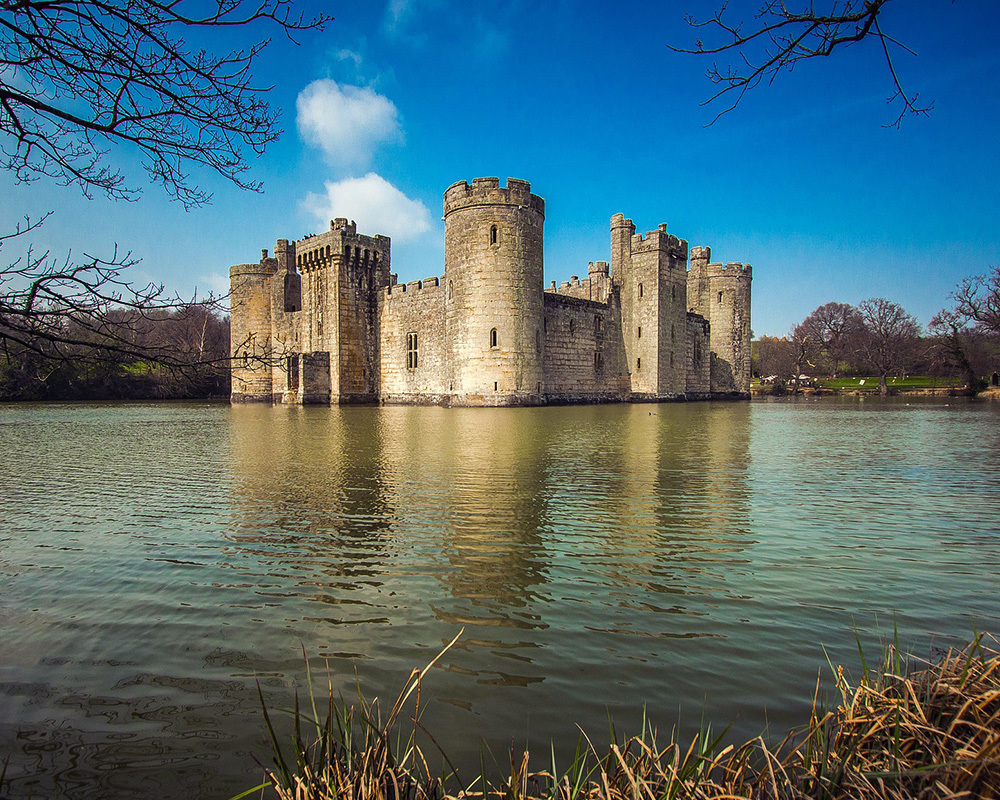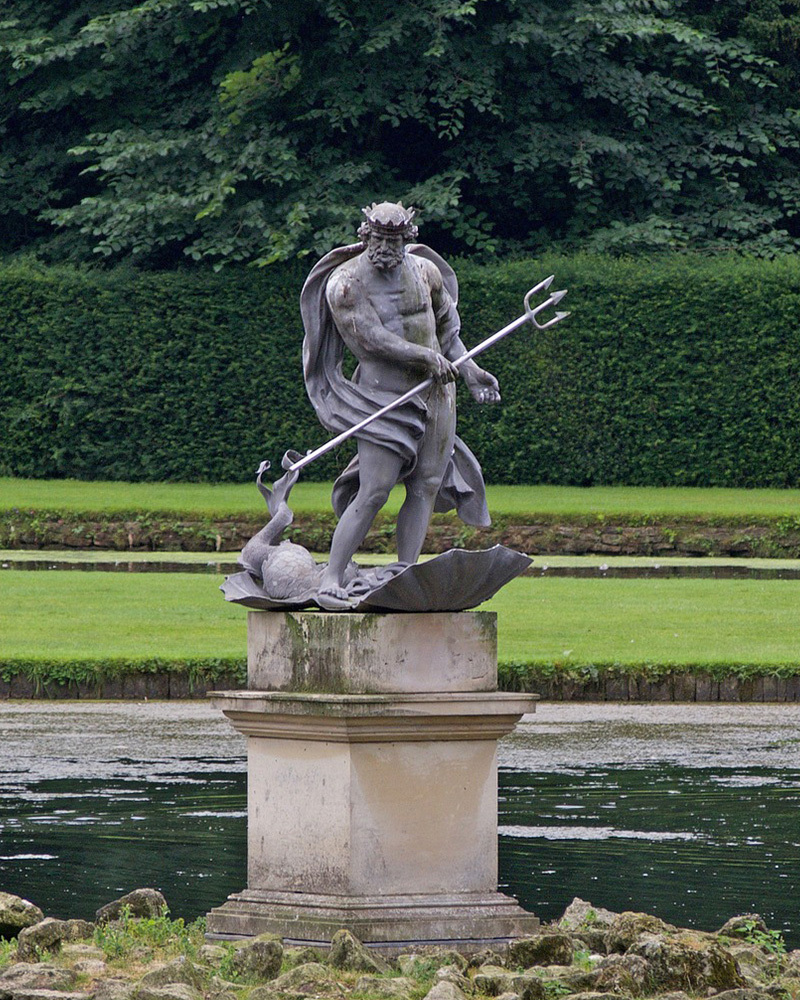 Over 2.8 million website page views and 400,000 social media post views over the festival period, resulting in a combined 44% of overall visitor awareness.
Heritage Open Days 2018 impact report
Ready to talk us?
If you have a project you'd like to discuss we would love to hear from you.
Contact us