Craft CMS website design and build for London law firm
Legal start-up Preston Turnbull has been set up by five partners following a break-away from an international law firm. Together they have over 100 years of collective experience in their core sectors which include Shipping, International Trade, Marine Insurance and Commercial Litigation.

Made by Bridge were chosen to deliver the new website to launch the firm, and to build upon this going forward with further content and features.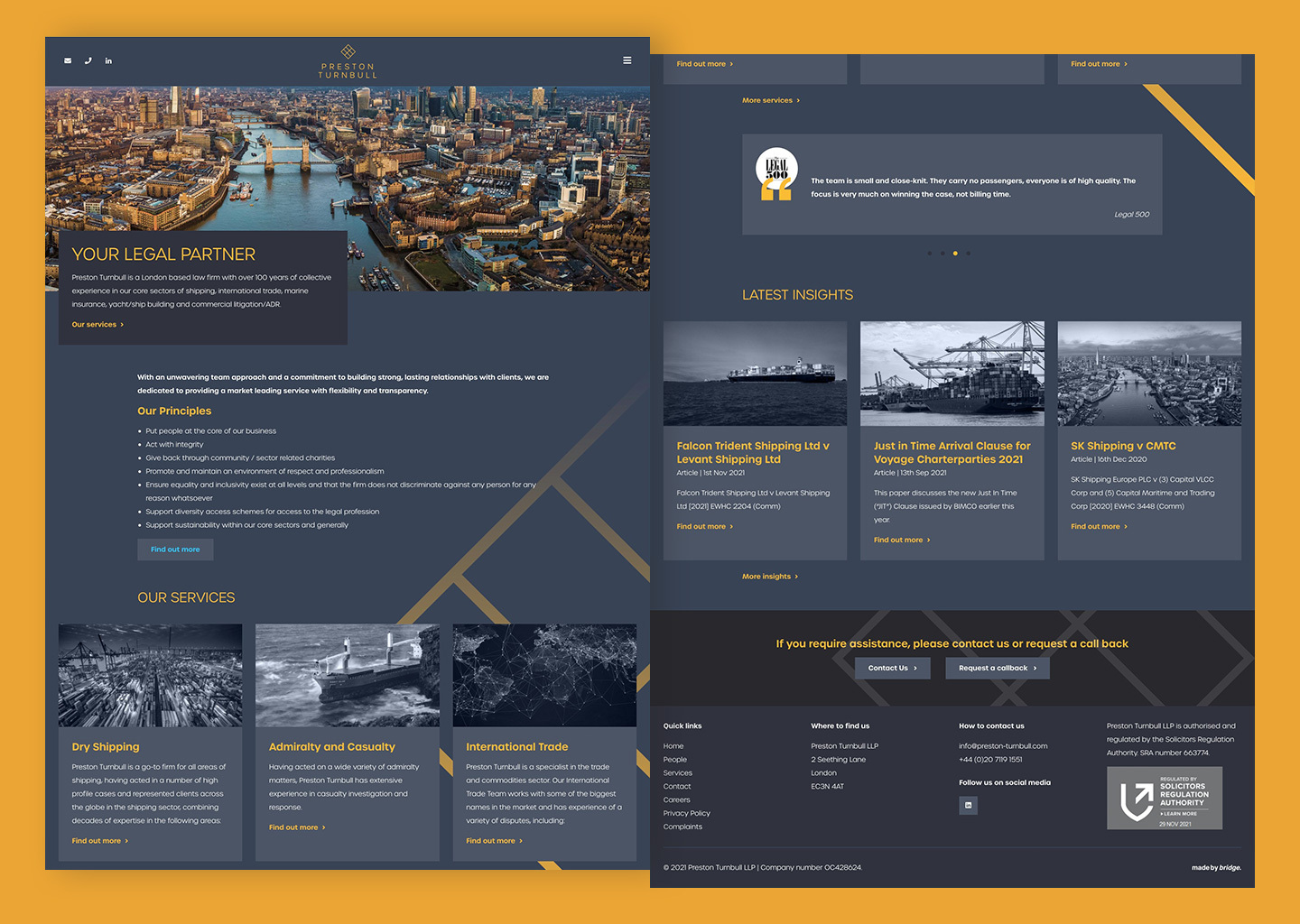 Simplicity is key
We had to act fast for this project as the deadline was tight. The client wanted to keep things clean and contemporary, using a "less is more" approach to stand out in the sector.
By incorporating the logo mark, bold brand colours and some subtle animation, we managed to produce something that was simple yet still visually engaging and professional.

Attention to detail
When building the website we paid particular attention to optimisation and performance.
From caching assets and external scripts to accessibility, everything was focussed on making the website as accessible as possible for the diverse target audience a global law firm would attract.
The website was built using modern best practices for SEO and usability on mobile and desktop devices.
We were impressed with the team at Made by Bridge and felt confident they were the right agency partner to help us launch Preston Turnbull. Their experience and understanding of what we are looking to achieve was apparent from the start and they delivered our website on time, despite a tight deadline.
Rob Collins, Partner
Ready to talk us?
If you have a project you'd like to discuss we would love to hear from you.
Contact us