Servoca Secure
Delivering security solutions to multiple large, medium and small contracts across the UK
Servoca Secure Solutions provide security products and services across the UK.

We designed and developed a new Craft CMS website, making them stand out from their competition and communicate expertise and knowledge in their industry.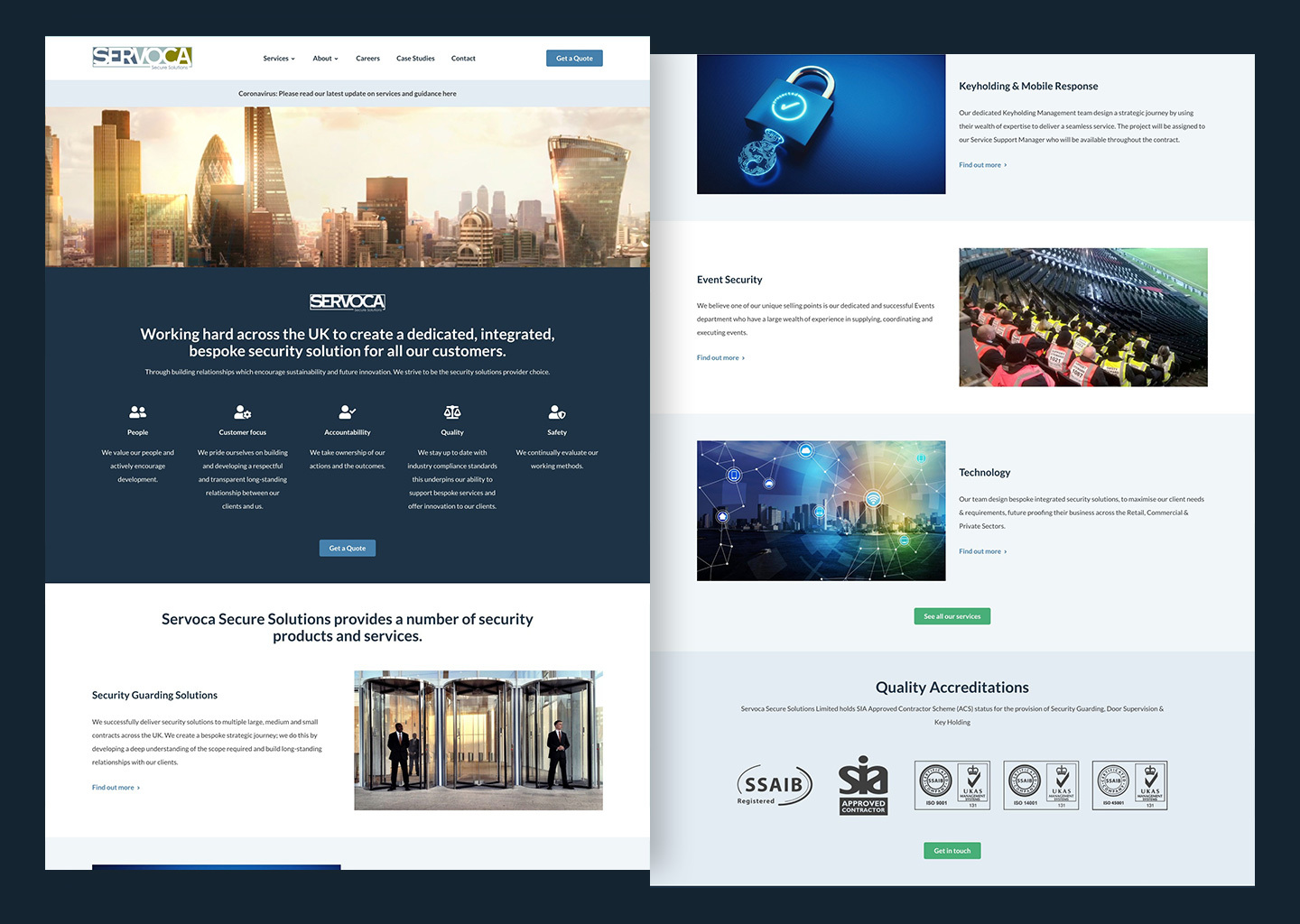 Modernising their existing online presence
The existing Servoca Secure Solutions website was almost 10 years old and had several key issues holding it back.

We launched their custom-designed, custom-built Craft CMS website in early 2021 and this has been well received by clients old and new.
The site uses flexible page layouts, with various components and elements that can be added to pages as needed, using a page builder in the CMS control panel.


Ready to talk us?
If you have a project you'd like to discuss we would love to hear from you.
Contact us